For 10 years, a moving group of 30 people inhabited the Asile 404, a small place in rue d'Aubagne, hosting concerts, ehxibitions, performances. Along the way they developped several collective projects between 2013 and 2018, out of money and time, developed in 1 to 10 days to be played only once, the process being often more adventurous and interesting than the results !
Asile 404, founded by Roxane Olivier + Nora Neko in 2011. Coordination : Roxane Olivier (2011-13) – Marine Debilly-Cerisier (2013-15) – Klara Gai (2015-16) – Andrea Hernandez (2016-17) – Tyfen Guilloux (2017-18). Closed in 2021.
Dyssomnies (2016)
Residency directed by Tyfen Guilloux where we ony wordes at night time, reversing all our sleeping habits.
With Sabrina Cerisier, Claire Chottier, Nora Neko, Victor Plantey, Mathias Richard, Antonella Porceluzzi
Sample from the closing night :
Électre (2016)
Residency @ Théâtre de l'Œuvre, invited by Red Plexus, with Tout est Cassé, Tyfen Guilloux, Andrea Hernandez, Maria Vin Flingue, Mathias Richard, Phabrice Petitdemange, Boris Vassalucci, Nora Neko…
We worked around the topic of the inheritance of violence, especially inside the family unit. Our goal was to channel the rage of the audience and to contain it just under the surface.
We hosted 9 sessions of 20 people each.
A few sounds made for the show :
Mur d'Asticots (2014)
Performance scenography & Live visuals : Klara Gai
Performers : Marine Debilly-Cerisier, Manu Morvan, Nora Neko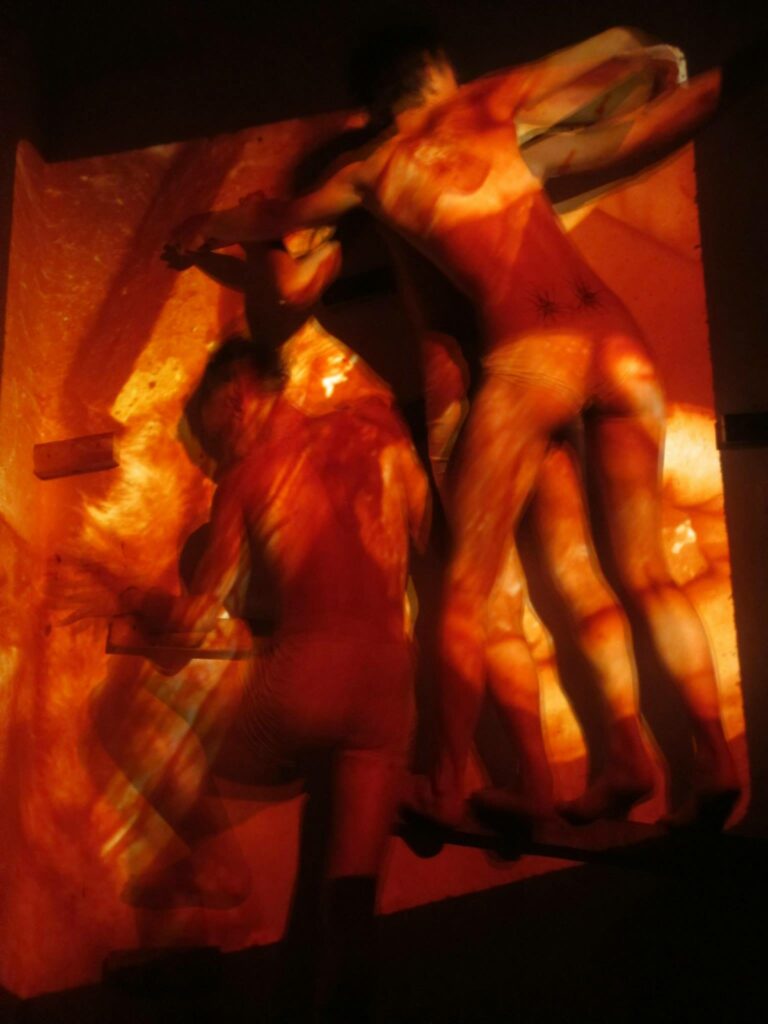 More 404 Scenography Projects
Music
Several collective projects including :
and more :